We are delighted to share the experiences of our students with you. Our social media channels are full of inspiring stories from students who have achieved success in their studies and have seen their lives change for the better. We hope that you will find these testimonials helpful and inspiring! If you have any questions or would like to learn more about our programs, please don't hesitate to reach out!
High School Students Testimonials
Aloia from Spain (High School Student)
I like all the variety of subjects that I was able to choose. Thanks to having the opportunity to take a subject like photography. I realized how much I can express with a photo and how much I enjoy taking them. I like the care that the program puts on us and the efficiency of their help.
Rentaro from Japan (High School Student)
I really like here. Students are all kind and fun. Also, teachers are very nice too. They are all friendly, so it's easy to make friends. And classes are super easy to understand. Thanks to all my teachers! The program is nice. Sometimes they are strict, but if we don't do bad things they are super strong "ally" and 'parents' for us.
Anton from Germany (High School Student)
The time here in Delta and specially in Sands was one of the best years of my life, I met awesome people and l loved the support and activities that the international program offered!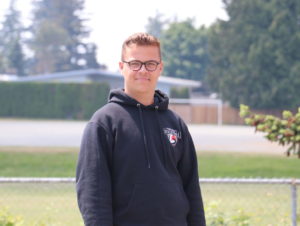 Louis from France (High School Student)
Teachers are nice specially compared to France, and the relationship with the students is nice too. Being part of all sports and activities as a Canadian student was something that I enjoyed a lot. The activities by the international student program are nice and allow us to discover place we might not go with our homestay families (Whistler, Victoria) and any question that we might have is answered quickly and that help us specially at the beginning of the program when we are "alone" thousands of kilometres from our families.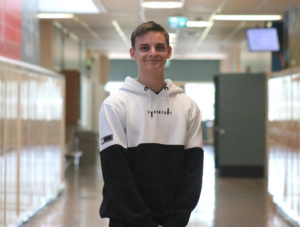 Benjamin from Germany (High School Student)
My time in Delta with the international program was uncomplicated and I enjoyed it a lot. If you had any questions, they were all happy to answer your questions and help you as best as possible. Also, the field trips were well organized and a lot of fun.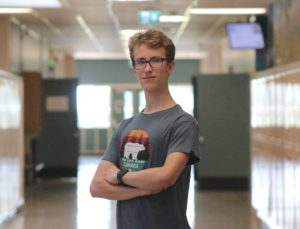 Jan from Slovak Republic (High School Student)
This was the best year of my life so far. Thanks to this whole experience I improved in so many ways. When I look back, I enjoyed every single part of it, specially all the people at the school that were so nice and welcoming. The variety of course types I could select from the school was also really great and eye-opening. When I compare it with my home country, I noticed it being quite similar and different at the same time. You would need to experience it yourself to understand. I definitely recommend it!
Elementary Students Testimonials
Jenny from Korea (Elementary Student Grade 5)
I really like my teacher she is really nice and kind. If I don't understand what I am learning about she kindly explains about it. I like the principal too and gymnasium and the hallways. In Korea my school was really old, like 100 years old, but here it is very new and decorated. I like the buddy classes, which is when you make a group with Grade 1s, Grade 2s, or Grade 4s. This is good we can listen to the younger kids thinking, they think different things than I do.
Ilber from Turkey (Elementary Student Grade 7)
I like my teachers and friends. My teacher is a great teacher because he is so patient. If I'm sick and I don't understand he always helps me again. I like track & field. I did long jump. You are running, doing exercise and jumping. In my school we sometimes do school trips, like a science trip or fun trip, it changes, but it's always fun.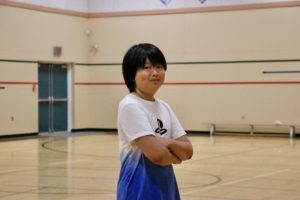 Alex from China (Elementary Student Grade 5)
At school I like the STEM projects because they let us do more hands on things and I like hands on things. I haven't done as many STEM projects at other schools. I also like this school because they don't give us as much pressure with the school work which gives me more time to do my hobbies like origami. I like the nature around here in Ladner. It allow us to play hockey outside when in school.
High School Students Testimonials
Sona from Japan (High School Student)
I like the teachers because they're so nice and when I worry about something, they help me. I like homestay program because we can talk about our culture and also we can have an opportunity to speak English.
Cathy from China (High School Student)
South Delta Secondary is located in a small, tight knit community which is great for students to concentrate on studying and volunteering. The school itself has one of the biggest and best fashion program in Vancouver, and competitive sport teams with great sportsmanship. The first responder program is also one of the highlights of the school since it takes students who are interested in going into the medical field a step closer to their goal. The Delta international program has students from diverse backgrounds, and caring and responsible adults who ensure every teenager's well being and safety. The program also have exciting monthly field trips that allow international students to explore BC and encounter new friendships along the way.
Enni from Finland (High School Student)
In the school I like the teachers a lot. They are really nice and always open to help. Also the field trips with senior PE classes are really fun for meeting new people and seeing new places. In the program the nicest thing is that you are meeting so much new people from different countries with different cultures. Everyone is so different but at the same time everyone is living the same exchange student t life and experiencing it.
Pedro from Brazil (High School Student)
Since the begging of my exchange program, I always felt very comfortable being at Delview, I met a lot of new friends from all over the world and also from here, Canada. I would recommend Delview for other international students without any doubts, the school is welcoming, fun and inclusive. The exchange program totally changed the 'direction' of my life. I was able to learn and experience a lot of new things, brought me new friends and many teachers for the rest of my life. It is definitely the best experience I've ever been through in my life, all the time here in Canada was worth it.